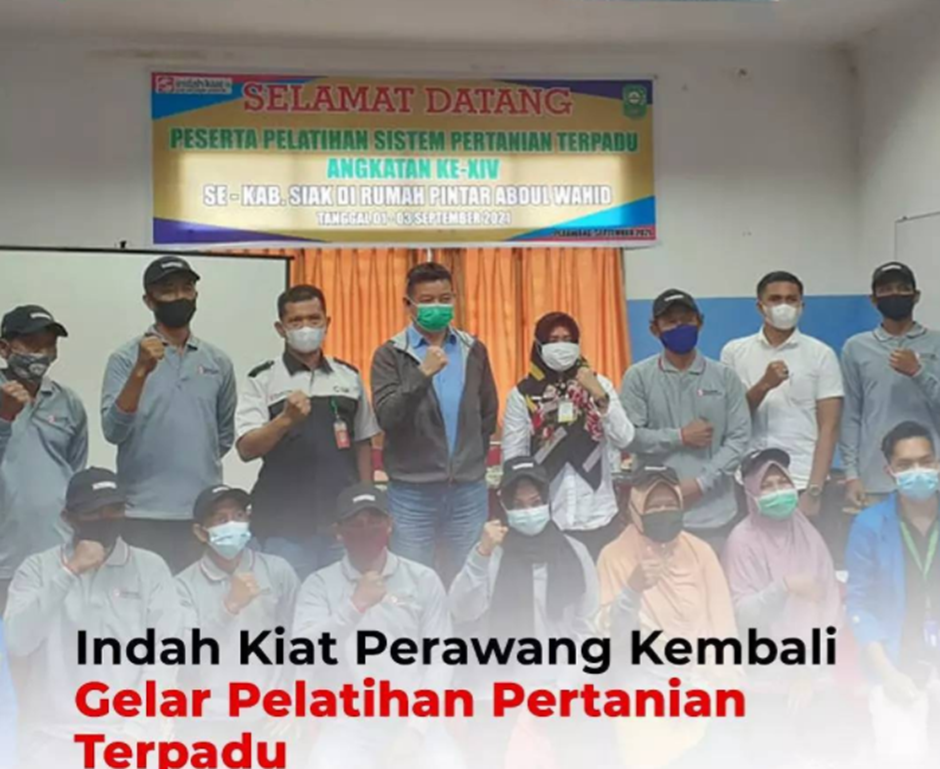 PT IKPP Mill Perawang adakan pelatihan sistem pertanian, peternakan dan perikanan (P3) terpadu angkatan XIV pada Rabu 1 September 2021 di Rumah Pintar Abdul Wahid PT IKPP Perawang Kec. Tualang.
Pelatihan yg diikuti belasan peserta berasal dr 3 Kecamatan Siak. Melihat antusiasme peserta, pimpinan PT IKPP Perawang Hasanuddin The berharap menghasilkan petani dan peternak yg berhasil. Seperti Suryono, petani yg sukses dari binaan PT IKPP ini pernah menjadi pembicara KTT PBB di Maroko.
"Program pelatihan ini dilaksanakan bertujuan untuk membuat kemandirian ekonomi bagi peserta baik itu peternak maupun petani binaan. Peserta pelatihan harus yakin karena kesuksesan petani akan diraih apabila peserta sungguh-sungguh menggeluti profesi ini. Hal ini pun sudah kami buktikan dengan lahirnya petani dan peternak sukses, ini juga kami harap terus lahir petani dan peternak sukses lainnya," jelas Hasanuddin The didampingi pimpinan CSR PT IKPP Murseno saat membuka pelatihan di Rumah Pintar Abdul Wahid.